Principal's Message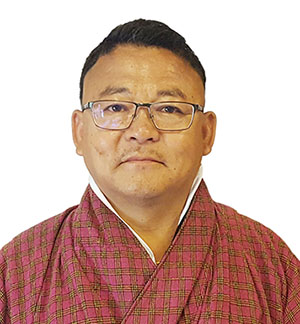 Dear Parents, Guardians, Teachers, and Students
Re: UA's Welcomes all for the 2023 Academic Session
Firstly, I on behalf of the UA Family, extend our hearty welcome to all for the 2023 Academic Session. Furthermore, our heartfelt gratitude to each one of you for providing your relentless support to us to keep up our excellence in all fields – it's for sure we are again second to none. Together, we cannot feel more accomplished; just to summarize a few:
as always UA had the best mean in core subjects both in class X and XII in 2021 BCSEA and we are sure that we hold on to be Number 1 in 2022 as well

we again had 5 students (across all streams) topping in the BHSEC (Class XII) BCSEA Examinations of 2022

8 of the 11 International Schools' Scholarships in Thailand/Singapore in 2022 BCSE (Class X) were swept by our top BCSE students and we are going to lead again

as usual UA had the highest number of students who were offered the prestigious DAHE and RS-STEM (Ex-Country) scholarships – mainly in Medicine and Engineering

UA grabbed the NUMBER 1 Rank in the National Aerobics Competition conducted for all Higher Secondary Schools in 2022

In 2022, UA had 16 students represent the country in various events – mainly football (both boys and girls), swimming and lawn tennis

UAWFC were the Kelme Women's National League 1st Runners-up

Team UA (Boys) won the first ever Bhutan Higher Secondary Schools Football Championship: 2022-2023; we will be representing our country in the SAFF (HSSRC) Championship: 2023
I hesitate to add more to the list as I am not too fond of mesmerizing on our past glory - neither are my teachers. Hence, to us, as driven by our motto, "Be Your Best", striving with perseverance and consistency is our way forward; it is part and parcel of UA's culture and climate.
By the way, UA is fortunate to soon have an international sized astro turf installed in our main football stadium. Alongside, our proprietor is coming with a multimillion pavilion with additional hostels for UAFC, open classrooms and restrooms. The project is scheduled to be completed by end of March 2023 and therefore, we expect all to bear with the inconveniences till then – after which UA will be one of the only schools with the best sporting facilities in the region.
Once again, my heartfelt "Tashi Delek" and "Legsoo" to our supportive parents/guardians, resilient teachers, and disciplined students for the commendable finish to academic session 2022. At the same time we all look forward to a happier, safer and better 2023 academic session.
Warmest regards to all