Principal's Message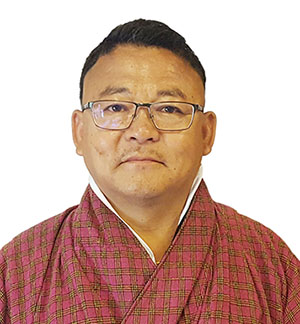 Dear Parents, Guardians, Teachers, and Students,
UA Family extends a warm welcome to all of you for the upcoming 2023 Academic Session Term II. We would like to express our heartfelt gratitude to each and every one of you for your unwavering support, which has contributed significantly to our continued excellence in all areas. It is undeniable that we stand out among the rest, and together, we feel a sense of immense accomplishment.
To get a glimpse of the exciting activities that took place during Term I, we invite you to visit the following link (Highlights).Please note that while these highlights provide a snapshot of the term, they may not capture every single activity in which your child was involved. Our students never cease to amaze us with their daily accomplishments, making it challenging for us to document each and every one. Furthermore, we believe in focusing on the present and future rather than dwelling on past achievements, and this mindset is shared by our dedicated teachers. Our motto, "Be Your Best," drives us to strive for success with utmost commitment, perseverance and consistency, which has become an integral part of UA's culture and environment.
Exciting developments are underway at UA that we are thrilled to share with you. UA will very soon boast the largest STEAM (Science, Technology, Engineering, and Mathematics) lab in the country. Additionally, an international-sized astro turf football stadium will soon be inaugurated, thanks to the generous support of FIFA, recognizing our school's dedication to promoting the global game of football. However, this sponsorship comes with a requirement for UA to provide 10 football scholarships to BFF. Furthermore, our proprietor is investing in a multimillion-dollar pavilion, the sound and high-mast lighting facilities, separate hostels for UAFC and UAWFC, and as well as upgraded restrooms for our female students. The project is scheduled to be completed by the end of August 2023, and we kindly request your understanding and patience during this period of inconvenience. Once completed, UA will proudly stand as one of the region's premier schools, offering top-notch sporting facilities.
Once again, we extend our heartfelt "Tashi Delek" and "Legsoo" to our supportive parents/guardians, resilient teachers, and disciplined students for the commendable finish to the academic session Term I. We understand that you may have had some concerns or dissatisfaction regarding the outcome of Term I, but please rest assured that we are fully committed to providing the best possible experience in Term II of 2023. Our aim is to create a happier, safer, and more enriching environment for each and every one of us.
Warmest regards to all
(Norbu Gyaltshen)